Hello, apparantly I let my old thread die, so here's a new one with the updated template and my repaints. The photoshop template has icons, logos, and backgrounds from Rebel Storm to the KotOR. The zip also contains blank template jpgs for each faction for those of you without photoshop.
I hope its useful, and let me know if you have any comments. Below is a sample custom of Guri that I made with it.
Sithfan's Custom Card Template

Here are some repaints I have done as well...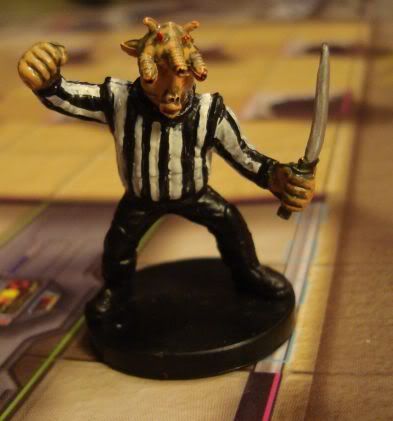 The Disgruntled Referee
--I made this while fooling around awhile back, but he's now a good luck charm.
Bodyguard Talon
--This one was made awhile back before we had a notion that Talon was coming, but I really wanted a "Sith" bodyguard against Boba BH.
Mandolorian Scouts
--I made these to distinguish them from each other at PAX and decided they needed a paint job to appear different from their Commando cousins while better showing that they have Cloaked.
Cyclops Assassin
--Seriously, the Genohardan already looks like Scott Summers from the X-Men movies, so why not make a comic one?
Any feedback is appreciated!

_________________


-==========================

[]IIIIOIIII[]

==========================-


My Customs Thread